Need Help Finding What You Are Looking For?
Please Try SearchBox Below For Additional Info Within This Site:
Gwinnett County Homes For Sale
Gwinnett County Homes For Sale: This page is your connection to daily updated list of homes for sale In Gwinnett County and important links to Gwinnett Co services.
---
---
Great homes for sale in Gwinnett County can be found from outskirts of the 285 [the north perimeter] to the shores of Lake Lanier; from Dacula on the north most of the county – almost saying goodbye to Metro Atlanta – to the foothills of Stone Mountain.
During the decades of the 80's and 90's Gwinnett was the fastest growing county in the whole USA

That "title" may have gone someplace else for now - however Gwinnett county momentum is still going strong:

The commerce is vibrant, diverse and ever growing

Service sector is also robust as any you may dare to compare and strong enough to keep Gwinnett in the top tier

Education: When many government entities across the nation struggle to maintain levels of yesteryear, Gwinnett School system keeps announcing new hirer and expansion of its faculty and staff.

When I travel around Gwinnett, I marvel how much newer their schools seem to be compared to other areas of Metro Atlanta.
In the recent years Gwinnett Tech School which was already a top notch institution, became Gwinnett College and it has been gaining recognitions not only among Georgia College System but indeed beyond our state borders as well.

To request a current list of Gwinnett County homes for sale - please click here
---
Parks
It never ceases to marvel me when I travel through Gwinnett the amount of park areas they manage to amass!
Does matter where you might be looking for Gwinnett homes for sale you will not be far from a public park.

They also have made great efforts to make available facilities for all kinds of sports so kids will be exposed to different sports and will not be short changed in their choices.
I cruise by those parks almost every week working with my clients and I sure that I can spot one of those nice Gwinnett County homes for sale with your name all over it! If you still do not have an agent - please click here and let's "get the ball rolling" right away

---
Lake Lanier
Perhaps it should be said that the biggest of Gwinnett parks is an aquatic park – Lake Lanier on the northern section of the county.
Although just an small portion of it really is within the boundaries of the county, it accessible for everyone so minus well enjoy it nonetheless

It is a fun place to visit, relax and contemplate… Naturally when summer comes, everyone – from the kids to the grand parent – will have a whale of a time heading to Lake Lanier.
If you are looking for a nice home with a dock in the Lake Lanier, I be more than happy to send you a list of Gwinnett County homes for sale - it is updated daily and there is no obligation - please click here

---
Gwinnett Arena
The Gwinnett homes for sale have a lot to offer for those looking for a home on this progressive area of Georgia: Gwinnett arena is a venue that provides some of the most variety of entertainment that the whole family can enjoy.
---
Braves Minor League Stadium
In the recent years the MLB Atlanta Braves have stroke a deal to host their minor league [and pro rehab] in Gwinnett.
You can enjoy getting to know the up and coming players as well as some pro while they are on the DL.
Do you want to live in a place where with lots of activity for the whole family? I can send you FREE daily updates of all Gwinnett County homes for sale right now - please click here

---
Cities Within Gwinnett County
Auburn

(part of it – the rest is in Barrow Co)

Berkeley Lake

Braselton

(part of it - the rest in Jackson, Hall, and Barrow Counties. How a town of 7.2 square miles manages to have a foot print in 4 counties still makes me wonder)

Buford

(part of it

– the rest is in Hall County)

Centerville

(unincorporated)

Dacula

Duluth

Five Forks

(unincorporated)

Grayson

Lawrenceville

Lilburn

Loganville

(

part of it – the rest is in Walton County)

Mountain Park

(unincorporated)

Norcross


Peachtree Corners

(Became a city of July 1st 2012)

Rest Haven

(

part of it – the rest is in Hall County)

Snellville

Sugar Hill

Suwanee
Notes:
a) Some Tucker addresses are in Gwinnett County although Tucker is located in neighboring DeKalb County.
b) Even though Hoschton and Stone Mountain are actually located in neighboring counties, some addresses marked as being in those cities are actually in Gwinnett County

Need help finding a pad to call home located in any of the fine cities? I can send you a list of any Gwinnett County homes for sale on the market right now – please click here
---
Many Years Of Gwinnett County Info Collection:
I have been working for y'all!

In the years that I have been working with other nice folks that also were looking for Gwinnett County homes for sale, I acumulated this "treasure trove" of useful information about this great county that I am now just so happy to share with you.

Here are links/phone numbers/addresses to most of things you will need when moving to Gwinnett co.

This is a treasure trove of info that I have collected through the years - please forgive me if you come to a piece of info that is no longer current :-(

...If that comes to be the case – or if you find some other info out there, by all means, "pay forward" - send it to me so I can update and the next nice folks that buy a home from me in the Gwinnett county.
And it will keep my info hub updated. For that I thank you in advance!

Whenever you move wherever you move: Please keep in mind that you should place order for the services and utilities AT LEAST 03 BUSINESS DAYS before you need it. Once you have gotten the "clearing to close," you can, proactively, go ahead and order it to start the service on the day of/or after closing

Please note that some services – like water may not accept to change the utility to your name until you can present them the HUD-1 form.
It is a little known fact that services start to be shut off within 72 hours after closing IF not transferred to the new owner. Please do not be caught without them as it takes another 72 hours, some of them, to be restored :-(

As I wrote above, it has taken me years of "hard labor" to get this hub to this point. I put efforts on it because I want my clients to have a "soft landing" navigating the bureaucracy upon acquiring their new home!

Please do NOT share it "as a whole" except with your closest folks ... all others, just please given 'em bits and pieces that they might immediately need... You still will come up as "nice girl/guy." ;-)
If you still do not have an agent to help you find your dream house among the Gwinnett County homes for sale - please click here, I will be glad to help

---
Here we go:

ALL THINGS GWINNETT Co – please click here

Facts About Gwinnett – please click here
Gwinnett Service pricing – please click here

Gwinnett Co Schools System website – please click here

Gwinnett Daily Post website – please click here

Gwinnett County Government official website – please click here

Utilities: Links to ALL Gwinnett Utilities – please click here
Water Department
Residential accounts 678.376.6800
Email to Gwinnett Residential Water Service – please click here

Not sure where your Gwinnett County homes for sale search will take you? - here are all ZIP codes in Gwinnett county - Please click here

---
Here's a bunch of stuff more!!! Sorry that some will repeat: I hope you will agree with the adage: "The more the merrier"
EMERGENCY

Ambulance Emergency Only 911
Fire Dept. General Info 770-513-5500
Gwinnett County Sheriff's Office 770-822-3100
Poison Control 800-222-1222
Police, Fire and Medical 911
Police General Info Gwinnett County 770-513-5000


CHILD CARE CENTERS AND PRESCHOOLS
Bear Hugs Learning Center 770-962-4556
Dacula Academy of Preschool 770-962-4128
Discovery Point Child Development 770-614-3556
Legacy Academy 800-298-4046
Primrose School 800-PRIMROSE
COLLEGES AND UNIVERSITIES
Georgia State University 404-651-2000
Georgia Institute of Technology 404-894-2000
Gwinnett Technical Institute 770-962-7580
Georgia Perimeter College 770-995-2191
CPA: Dale Woods – 770-978-9842
How do I know? He is my CPA for the last 20 year! He helps me to keep more of my hard earned dough at the same time he keeps me "straight" with my favorite Uncle… Sam! ;-)
He is almost a life long Gwinnett resident and he loves it there – as I am sure you will love it too!

GOVERNMENT SERVICES
Auto Tags 770-822-8818
County Commissioner's Office 770-822-7000
Drivers License 770-995-6896
Gwinnett Chamber of Commerce 770-513-3000
Gwinnett Clean & Beautiful 770-822-5187
Gwinnett County Courthouse 770-822-8000
Marta Transit 404-848-4711
Post Office 800-275-8777
Recycling Info: Gwinnett 770-822-5186
Social Security 800-772-1213
Tax Commission 770-822-8800
Voter Registration 770-822-8787

LIBRARIES
Gwinnett County Public Library 678-985-6040

MEDICAL
Gwinnett Medical Center 770-995-4321
Gwinnett Health Pediatric Clinic 770-822-6360
Gwinnett Women's Pavilion 770-822-6055
Emory Eastside Medical Center 770-979-0200
Children's Healthcare of Atlanta 404-250-KIDS
St. Joseph's Hospital 404-851-7001
Physicians Referral 770-633-2255

RECREATION
J.M. Tull-Gwinnett Family YMCA 770-963-1313
Lake Lanier Islands 770-932-7200
Gwinnett Civic Center 770-623-4966
Gwinnett Cultural & Fine Arts Center 770-623-6002
Gwinnett Humane Society 770-662-9100

SCHOOLS-Public
Gwinnett Board of Education 678-301-6000
Partee Elementary 770-982-6920
Shiloh Middle School 770-972-3224
Shiloh High School 770-972-8471

SCHOOLS-Private
Killian Hill Christian 770-921-3224
Greater Atlanta Christian School 770-243-2000
Gwinnett Christian Academy 770- 982-3773
Hebron Christian Academy 770-962-5423
Parkview Christian Academy 770-279-8702
Snellville Christian Academy 770-979-4966

SHOPPING
Home Theater 404-242-7454
Gwinnett Place Mall 770-476-5160
Mall of Georgia 678-482-8788
North Point Mall 770-740-8636
Perimeter Mall 770-394-4270
UTILITIES
Cable Comcast 800-COMCAST
Dish Network TV 770-271-5548
Emergency Repair 770-822-5061
Electricity Walton EMC 770-267-2505
Gas Georgia Natural Gas 877-850-6200
High Speed Internet 770-271-5557
Phone AT&T 888-757-6500
Sanitation Robertson Sanitation 770-921-7337
Satellite Direct Satellite TV 678-714-1495
Water/Sewer Gwinnett County 678-376-6800
Water Ban Hotline 770-822-8888

Note: All information here on this page about Gwinnett County homes for sale is deemed reliable but not warranted

Still do not have an agent to help you find that little place to call home? I can send you all existing Gwinnett County homes for sale and any others that come to market daily: From the affordable to the Golf community I can help you - please click here and FREE help will be in your inbox right away
---
---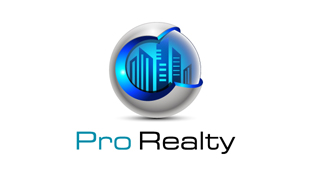 ---
JC Fagundes, Associate Broker
EQUAL SERVICE TO ALL.
Residential. Commercial. Investments.

---
HomeBuyers-Hub
› Gwinnett County Homes For Sale