VA Loans Eligibility
VA loans eligibility has many nuances that it is not always a straight shot to understand it.
---
---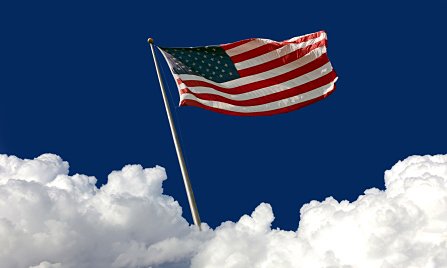 Here you will find lots of hard to find clear facts as well as other very useful resources where to get your benefits
Every veteran that was honorably discharged is eligible to apply for VA mortgage loans. Millions of veterans will qualify.

In general, a service member is eligible for a VA home loan if he or she meets any one of these requirements:

• Served 90 days – or more -during war time (Active Duty)
• Served 181 days – or more - during peacetime (Active Duty)
• Served 6 years – or more - in the Reserves or National Guard
However all those serving in the reserves that have been deployed for 90 days or more in a combat zone, then the guarantee for VA mortgage loans status change to equal those of active duty.
Also - Individuals who completed less than 6 years may be eligible if discharged for a service-connected disability.
• You are the spouse of a service member who died while in service or a surviving spouse of POW or MIA serviceperson or from a service-connected disability AND you have not remarried.
Note: In the VA loans eligibility there is no provision for the benefit of children of veterans

Please note: Veterans with "dishonorable discharge" are NOT eligible for a VA mortgage loan.
The following is a direct quote from VA loans eligibility page(please link below):

"Applications involving other than honorable discharges will usually require further development by VA.
This is necessary to determine if the service was under other than dishonorable conditions."
I am very sorry, that is a VA's rule, not mine…
---
---
Additional Eligibility
Additional VA loan eligibility may also be established for:
· Certain United States citizens who served in the armed forces of a government allied with the United States in WW II.
· Individuals with service as members in certain organizations, such as Public Health Service officers, cadets at the United States Military, Air Force, or Coast Guard Academy, midshipmen at the United States Naval Academy, officers of National Oceanic & Atmospheric Administration, merchant seaman with WW II service, and others
If you are in one of these categories, you may take a look on the page a list below or contact the VA office nearest you to check it out.

Assistance also can be found by calling this hotline:

eBenefits Help Desk at 1-800-983-0937
Their hours are Monday-Friday, 8am to 8pm EST.
---
---
Entitlement
Entitlement is the dollar amount VA will guarantee to every eligible veteran to buy or build a home.
Your basic entitlement is $36,000.
There is ample of info about maximum of entitlement that you might be eligible for on my page "VA Mortgage Loans" – please click here to read more
However all veterans applying for VA loans eligibility will first to have a Certificate of Eligibility (COE) from the Veterans Administration.
The COE will prove eligibility as well as it will include the maximum of guarantee VA will given to you – your entitlement.
With a COE in hand will be easier for lenders to determine how much you can borrow
To get your Certificate of Eligibility (COE) online, please click here

---
DD214
DD214 - Is the document that you should always at hand when applying for your VA loan every lender will ask you for it because it a requirement.

There are many "nuances" about VA loans eligibility depending on how long a serviceperson was in the service as well as which point in time it occurred. Many more questions about your eligibility can be answered by visiting this page on VA official site: please click here then click on the 'Eligibility" tab
There is still more detail about your eligibility on this link - please click here
---
---
Please also check these additional pages with further information on how to secure your VA mortgage loan:
---

---
JC Fagundes, Head Broker
EQUAL SERVICE TO ALL.
Residential. Commercial. Investments.
Ph: 404 801 4141

---
---
HomeBuyers-Hub

›
VA Mortgage Loans
› VA Loans Eligibility