Home Buying Credit Check
Home-Buying Credit Check: The first step towards buying your house.

---
---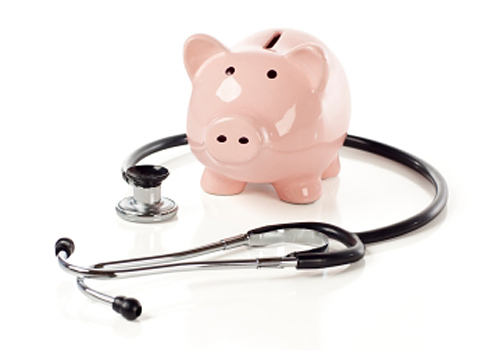 I always assume that my buyers will finance the purchase of their home and, for that reason, you should take a peek on what lays on your credit records before you start looking for a home to buy.

You may have enough cash set aside to buy your home outright and you may think that you do not need check your credit.
However, if this is going to be your primary residence, I beg you to continue reading this page.

I will give you a great reason why: It is called Mortgage Interest Deduction (MID) perhaps the coolest thing about owning a home. I know that you are going to like it!

MID is allowed on the purchase of your primary residence up to the amount a little over $1,000,000.

If you add up the compound interest over 30 years, you come up with some real money.

Now you know why I counsel my clients to go through the financing route, even if money might be there to pay for the home up front.

---
Credit check X Fair Credit Act

I would highly recommend that you do a credit check before you set foot to the home buying market place.

Actually, I would like to see you doing your credit check in a consistent base. Please see my article "Getting Your Free Credit Check" below.

Do you know that you can legally obtain a copy of your credit records?

Yes! And you can do it! Every year! For free!

There is a law called "Fair Credit Act" that lets you legally request a free copy of your records on all major credit bureau. They have to oblige promptly. And trust me, they will.

This is one the most underutilized legal right that I know of. People just do not exercise this right often enough.

Please do not miss my article "Getting Your Free Credit Check" below.
And for in depth info also please visit my page "Free Reports"

---
---
The Three Leading Credit Agencies
Here are three leading credit agencies and their links contact information:
Experian®
Phone: 1-866-200-6020

Transunion®
Phone: 1-800-888-4213
Equifax
Phone:1-800-685-111

---
Getting Your Free Credit Check

There is a central place that you can put a request for a credit check on line (please see the link for web address at the bottom of this page).

It is convenient because you put your request in one place and all three bureaus send their respective report.

The problem is that it comes out all in one pop – and then it will be another longer year until you can get it again. It is too long!

I prefer to give it some space in between.

Here is how I recommend you to do it: January I get one; April-May I get the other and finally August-September I got the last one…

Coming January guess what you will be doing? – That's right! It's time to go back to the first one again!

This way you will take "the pulse" of your credit more consistently, not only once a year.

Completely legal! Completely free!

It takes a bit more work, because you will have to contact each of the bureaus individually. Also, it seems to me that they are making it difficult for you to contact them by post.

Bu I can affirm that it is well worth the extra effort

If something suspicious surfaces while doing a credit check in one of the bureaus, it is quite possible that will be in the other two as well.
You can read in depth information about credit check on my page "Free Reports". - Please click here
---
---
Credit Check Accuracy

It is of capital importance that information contained in your credit records is both complete and accurate.

Lots of inaccurate info about your financial life gets to your files in the credit bureaus.

On the other hand some important info is never recorded.

Both will have negative effect on your credit ratings.

It does not matter what you are trying to buy, if your credit is not "straight," you are going to be denied or you are going to pay more in higher interest or fees… or both!

Car companies are notorious for that: They advertise 0% [zero percent] financing to lure the public in. Once there, if your credit is not perfect, you are able to buy the car you just looked… but the interest will be there and Havens knows what rate…

Even some insurance companies will charge you higher fees if they find things they do not like in your credit records.

And everybody thinks that is fair game!

It is of your utmost interest to check it from time to time to make sure there are no – bad – surprises hidden in there.

When it comes to it, home buying credit check is the first stop because you should know if the "coast is clear" or if you have to do some repairing before stepping out to the market place.

And it almost goes without saying – do check you credit as I describe here and upon receiving your credit report, check for accuracy!

Is there any thing dubious in there? Dispute it immediately – in writing!

Please see "credit repair" article below.

---
Credit Check and Identity Theft

There is more to it – nowadays the risk of identity theft is a fact of life. Everybody should be vigilant, so please develop and maintain the habit of checking your credit periodically.

If your credit is good and your records are correctly noted in the credit bureaus, you can save $1,000s... which you may think it is super-duper!

But that is not all. And perhaps not even the most important part: Every day thousands of people have their identity stolen and that can become a nightmare for years to come.

It affects your credit scores but it also can affect your personal safety.

A case in point: Sometime ago I watched a report on TV about a lady who got arrested because her id had been stolen.

Later it was established that she had been a victim of identity theft perpetrated by a gang that had stolen identity of dozens of folks.

Even after the gang was apprehended and facts made it clear that the person in question was not the perpetrator of any wrong doing – in fact she was a victim of crime, the prosecutor refused to clear her record saying that she - the victim - could not proof that she was not the one who did it.

At time the report was aired that person was still trying to clear her name – a living nightmare.

Unfortunately that is not an isolated case. Identity theft is an everyday thing that can happen to anyone it costs the consumers millions and for the companies it costs billions of dollars every year.

I do not know about you, but for me it makes me loose my sleep thinking about that it could be me.

Maybe an act from Congress would help to clear innocent victims, but will they act? ...Not soon enough to many good folks out there who have been who suffer for years because of identity theft.

So, even after you buy your home, please do a regular "credit check up" as I prescribe here.

---
---
Credit Repair

Hope that you never have anything bad in your file. But if you do, you should do something about it in a very timely manner.

Sometimes a "repair" is quick to achieve. In other cases it may take a little while longer and, if you already have put your heart to a home, the sellers may not be willing to wait. Most likely they will not! Then you will be frustrated and disappointed.

In any case it is never a "good thing" to have issues in you credit records.

Upon doing your credit check, verify it thoroughly and review all the entries on your file. Do check if there is anything that does not look familiar and also check if there is no wrong data in there either. It gets easier as you get familiar with it.

Immediately dispute any inaccuracy in writing so you have a record of it. Please avoid disputing anything over the phone as much as possible. And, if you do, please keep name and last name of whom you spoke with, date and time of the day. Ask the person to make a note on your file as well. Although I would not really trust that he/she would do it.

Keep disputing until you have a resolution, at which point you should receive a notice in writing that the issue has been resolved.

If your credit is really messed up, I think it would be wise to hire reputable credit repair company.

It may cost you some $700 to 800 but it is well worth it, given the savings that will follow.

Take it this way: if your car were broken, what would you do?

You may request a safe credit check on line at this web address: It is the hub to get all three "free reports"
…Albeit all at once. :-(
---
---
Credit check is but one of the ten most important steps that will lead you to a successful purchase of your new home!
Please follow these links to learn more about the other nine steps:       
Still Need Help Finding What You Are Looking For?
Please Try SearchBox Below For Additional Info Within This Site:
---
Visitors' Corner:
Share YOUR Tips,
Comments And Questions
Now it is YOUR turn: Please give us your input!

Do you have some great comments on this topic you would like to share? Any question burning on your head? I would love to publish

YOUR Credit Check Story / Tips
Share it here and now! No membership required. No signing in bugger here. Anyone can contribute.
Yes, even professionals in the field – lawyers, social workers, mortgage consultants or even other fellow real estate agents!
Everyone is welcome: Just open your heart!
I'd love to hear from you – simply click and follow instructions below
---
---

---
JC Fagundes, Head Broker
EQUAL SERVICE TO ALL.
Residential. Commercial. Investments.
Ph: 404 801 4141

---
---
HomeBuyers-Hub

›
Steps
› Credit Check