Home Buying Search Process:
Here's The Art, Science… And Fun!

Your home buying search is almost an art 

---
---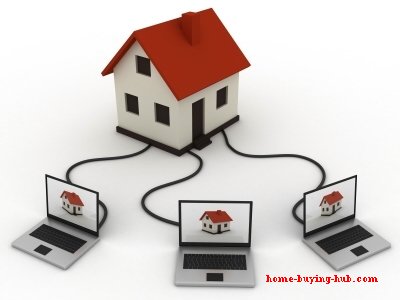 and definitely can be a science… 

Using these tips I have kept for years of buying house as well as working as an agent will increase your odds of success and oh, yes, make it much more fun!

Here is a wining process that will help you to organized. The search for your, soon to be, home is in full swing!

Regarding whether or not your are using a REALTOR®, as we discussed elsewhere, here are some very important aspect of your search to keep in mind:
Establish the price range that you will be comfortable 
Home type: single family home[check the difference between non-subdivision and subdivision homes] , condo, co-op or town home
Determine the location or locations you would like to buy
 Are schools an important consideration
 Street type: Busy street X Quite street …or cul-de-sac
Amenities - Swim & tennis community 
Commute to work
---
---
A good real estate agent will bring you a great level of information, including fliers and comps [comparable properties].

However, if you have a little digital camera do bring it along to snap some pictures to supplement any ready made info you may be given along the way. A video camera also supplies support material that you would appreciate reviewing it in a quite time.

Camcorders have playback capability, however the full effect is realized when hooked up to a computer or TV set. It makes your home buying search fun and you are able to share with your family.

Make sure that batteries are fresh... more so that your smart phone needs to be fully charge and has plenty of storage still left because you will be taking lots of pictures :-)

I once worked with a family whose wife had to stay back in Pennsylvania to watch the kids, while the husband and his Mom were home hunting in Atlanta.

All through the process, he was taking pictures with his cell phone and emailing them to his wife so she could give her input. It made our home buying search very interactive

Before our outings, I had supplied them with info from MLS [Multi Listing Service, the "official" site where REALTORS® place their listing so the other can do a home buying search and find houses according with the most comprehensive set of description of the properties.]

If you are working with an agent, you will know what I am talking about. If you are not, you loosing out. :-(

In any case, it was a joy to see the communication flowing back and forth via the airwaves through multiple states. That home buying search was a lot more fun!

At the end, when we found "the" one, they had an incredible archive of pictures of home that were available at that point in time! In addition, they could discuss amongst themselves the advantage of one house against the other.

The beauty of a cell phone camera is that you can attach comments to the images.

I would highly recommend that, from the get go, you create a three fold system: "Like," "Dislike" and "Possibility."

---
---
Keep good notes

Most houses will have a flier with pictures – I always like to write my notes on those.

Many times you will change your mind about a home based on those notes. In any case is good to keep them all separately as I said above your time is valuable and you do not scratch your had about details or price at the end of long day of home searching.

TIP: Whenever possible keep the MLS# with your notes: It is the easiest way for your REALTOR® further info about that home.

After that comes the subdivision name: You will be amazed to how much information a real estate professional can find for you!

Sometimes there is another house just a few blocks away that will better suited for your needs…

And your REALTOR® will be able to check the comps and tell you if the house you have your eyes on is worth the price or not.

Here is where your home buying search gets "almost scientific" and justify the price or tell "walk way" price point.

Again it pays to keep organized from the start – I do hope that it will not be long before you find the house that you will home, however it can a lengthy period and keeping notes and being organized with them will certainly reduce stress and improve your success margin.
Now that you are firm on your home buying search trail how about attaining free credit report? To check the strength of your credit. Please click here "Free Credit Reports"
---
Visitors' Corner:
Share YOUR Tips,
Comments And Questions
Now it is YOUR turn: Please give us your input!

Do you have some great comments on this topic you would like to share? Any question burning on your head? I would love to publish

YOUR Home Search Story / Tips
Share it here and now! No membership required. No signing in bugger here. Anyone can contribute.
Yes, even professionals in the field – lawyers, social workers, mortgage consultants or even other fellow real estate agents!
Everyone is welcome: Just open your heart!
I'd love to hear from you – simply click and follow instructions below
---
---

---
JC Fagundes, Head Broker
EQUAL SERVICE TO ALL.
Residential. Commercial. Investments.
Ph: 404 801 4141

---
---
HomeBuyers-Hub

›
Process
› Home Search