Home Grants List:

A State-by-state List Of Agencies
With Free Money
Help
To Buy Your New Home
Home grants list: finally here is a state-by-state list of government agencies with free money to help buy your home.
---
---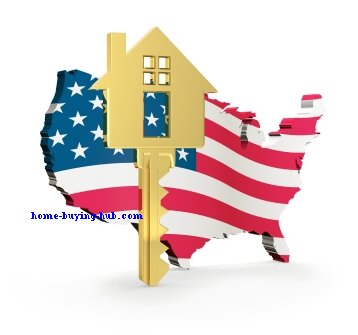 They target first-time buyers and professions like firefights, teachers, nurses and law enforcement.
Every state across the nation has agencies with home grants that will help those that will qualify: They target first-time buyers and professions like firefights, teacher, nurses and law enforcement:
It is called Down Payment Assistance, DPA for short.
This list covers all states and territories and it contains addresses, phone number and website with further information that can help you to immediately spring to action - in your state.
In every state most of counties there will have agencies that will direct you to the grants.

Furthermore, many counties and municipalities may have additional homeownership programs that can be combined: They do NOT exclude one another. Applly to as many you think you can qualify

---
Tax Allocate District (TAD)
There are many sections of a county or city that authorities wish they will do better.
You would better believe that public administrator also study marketing and they know that better values for your home also means more tax revenue.
So they target some areas to have more "home value" and they may offer incentives to developers built improved properties to a certain special areas – as well as buyer some group of professions that they want to attract to those areas, like: law enforcement, fire fighters, nurses and educators.
These areas are known as Tax Allocated District (TADs).
Because these grants target a small area within a city or county the are NOT included on this home grants list ...however call whatever number or contact whatever link I listed here and ask them about your specific area - in most cases they will know ...or will have valuable information to send you where you can go - locally - to find some grant[s]!
---
---
Target Audience

The homeownership programs target low and mid income folks – each of the programs will have its own guide lines… You can be fit in or you can be kicked out according with which kind of audience they want to attract to the program.

Most programs try to lure in first time buyers.

This group is described as folks who have never owned a home …but it also includes those who have not owned a home in the last three years.

Program may include certain professionals like teachers, firefighter, law enforcement and nurses.

As long as you have not owned a home for the last three year, use the links and/or phone numbers on this home grants list and do not be shy to check out and see if you be eligible.
Remember the grants are distributed local within a given state ...they cannot be sent from one state to another.
---
Homeownership Programs Work!

Besides this comprehensive home grants list, I have written some pages on this website – like "Home Grants," that explain the process and what your best course of action should be.

Now with this list you have

Homeownership programs work! Please visit my page "Grants Examples"

---
---
Important Things To Know

- this home grants list is the comprehensive but keep in mind that Homeownership programs do NOT exclude each other – please click here to read my page "Grants Examples"

- Every state in the nation has some kind of program: It can be $5,000 or $6,000 ….or can be $100,000 – please click here
- There are grants on federal, state and county level - I do not claim that my home grants list has hit them all …hey, it can be just for a neighborhood around the corner from you!
Ask around your county housing authority is the first I would point out, real estate professionals, social works, the office of your councilman ...are but just a few that come to my mind! So be creative on your thinking.

Best of luck on securing a grant to buy your new home!

---
CAUTION: Legit homeownership agencies – customarily – do NOT collect fees up front …if you have to contribute anything; it will be collected at closing!
---
---
Here is a state-by-state home grants list of offices in your state where you can find information and make an application:

---
---
This is but one of the home grants knowledge filled pages I have posted on my site! Please follow the links below to learn more about my other valuable additional home grants information:
---
Visitors' Corner:
Share YOUR Tips,
Comments And Questions
Now it is YOUR turn: Please give us your input!

Do you have some great comments on this topic you would like to share? Any question burning on your head? I would love to publish
YOUR Home Grants List Story / Tips
I will be delighted to add my list any link and/or phone number - which I can verify – connecting to homeownership agencies.
It will be a valuable piece of info for folks trying to get grants to buy a home on your state and maybe live on your neck of the woods!
CAUTION:
Legit
homeownership agents – customarily – do NOT collect fees up front …if you have to contribute anything; it will be collected at closing!
Share it here and now! No membership required. No signing in bugger here. Anyone can contribute.
Yes, even professionals in the field – lawyers, social workers, mortgage consultants or even other fellow real estate agents!
Everyone is welcome: Just open your heart!
I'd love to hear from you – simply click and follow instructions below
---
---

---
JC Fagundes, Head Broker
EQUAL SERVICE TO ALL.
Residential. Commercial. Investments.
Ph: 404 801 4141

---
---
HomeBuyers-Hub

›
Home Grants
› Home Grants List