Home Buying Offer Is The Ticket
To Make Home Dreams Into Reality!
Your home buying offer is the ticket 
---
---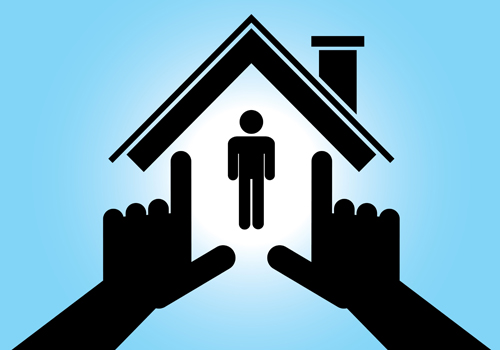 to make your new house buying dreams into reality!

You found the house of your dreams! Congratulations!

Your offer is the ticket to make your new house buying dreams into reality!

You found the house of your dreams! Congratulations!

Now "all" you need to come up with "the offer," right?
Sorry to rain on your parade: In fact, there are several aspects to consider in moving forth from here …and end up successful in your home buying offer.

---
Avoid Competition

First and foremost, I would recommend that you need to move in fast!

Your primary goal now is to avoid competition, so you can get the house in "your terms:"

Lowest price possible

Best conditions, such as getting the largest percentage of Closing costs possible

Gives you much better chance of keeping personal items from seller. Please see entry "Personal Property" below.
Close at a time the would be most favorable to you as well
If the house is sitting in the market for a while, odds are that other people also saw it and are also contemplating to put an offer on your home.

On the flip side if the house is brand new in the market, sellers will be a bit more reluctant to bring the price down, and their agent probably will also counsel them to wait a little longer to accept your home buying offer. Or even counter offer with a price and terms much closer to the sellers wishes.

But again, it is best to move as soon as you make that decision and avoid having multiple offers in the sellers' table. If that happens, the seller gets the upper hand of the transaction – you need to avoid that at all costs.

Once that you decide on that particular house do move decisively, sometimes one day makes a big difference in acquiring the house that you like or loosing it.

Have your home buying offer in the seller's hot little hands while the competition is "just thinking."

---
---
Credible Offer
The other thing that I think you do is make your home buying offer credible or it will not stick!

Your REALTOR® will be able to provide update comparables (comps) for the location so you will have a good idea of how much the house is worth.

"Comps" are the homes that show most similarity on the immediate area – for instances 3 bedrooms / 2 baths compare to similar house. Ranches compare to ranches and so on.

The best comps are the ones that have "recently sold." However, "active" comps [similar houses being offered] are also good indicators.
Before you present your home buying offer, Please see take a quick look on my "Home Comps" page

---
Blue Print

This info gives you a great blue print of weather or not the asking price is reasonable for the location.

It also provides you ammunition for your price strategy.

Now for what I call a credible home buying offer you will need some figure of good sense. Home pricing does have some logic to it as you can see on my "Home Comps" page.

Taking a "price out of you hat" may not do the trick in a competitive marked.

In challenging times you probably can get the asking price down 10 to 15% and that is a huge amount.

A wise buyer will have his/ her home buying offer within those parameters…

Less than 20% of the asking price is what is considered "low balling" – it may offend the sellers and create an uncomfortable environment.

Please realize that this is an hypothetical situation – there will be situations where the asking price have been inflated: "what the seller needs to brake even" is not a "market price" that I would recommend you to accept. That's why the comps are so vital!

---
---
Closing Costs

Another way of getting some extra money out of your home buying offer is to ask for the seller to contribute some percentage towards to closing costs.

I always think that 3% in seller's contribution would be a reasonable sum to ask.

I once worked with a young buyer who screaming at me over the phone saying that her friend had asked for 8%!

My friend, I am sorry to say but that is "getting cash back" – closing costs never go that high.

3% should be enough to cover the CCs and it is much easier for the sellers to agree.

I think that you also should be aware that there are some items you are required to pay at closing such as property tax, hazard insurance and HOA fees - but they are not part of the closing costs.

Those are called "pre-pays" = the items that you, the new owner, are required to pay in advance.

A win-win home buying offer gets you in a much better light with the sellers – even (and especially) if you come to face a multi-offer situation.

They will feel that you are a person of reason and they will tend to tilt their thinking scale towards you!

---
Reason Must Prevail
As for me, I like reason has to prevail.

I once worked with a gentleman who had a good chunk of money on hand and he kind of acted as if he was the only one with the ability to buy a house. He would put a low home buying offer every single house – even the ones that already had "deeply discounted" price.

He said that a friend of his, who lived out west, told him that the house market in was not worth half of the asking price … and that was supposed to come down some more …a whole lot more.

That kind of information is not really usable.

First: housing prices are local. Sometimes a couple of miles are already a world apart. Secondly, well, the prices stabilized low but the world did not come to an end.

It is normal to put an offer a bit lower to get a feel for the sellers' intention, but it has to have some logic to it. And the comps your REALTOR® will provide you will be an invaluable tool.

Your home buying offer must be accompanied by a letter of approval [pre qualification is just another name for it], or proof of funds, if you are buying all cash.

After the, so called, "housing bubble," credit got very tight and sellers just will not consider an offer if they do not have reasonable assurances that the buyer has the necessary credit [or funds] to buy the house.

This last point becomes even the more important if you come to table with multiple offers.

---
---
Earnest Money Deposit
A credible offer also contains a reasonable amount of "earnest money deposit."

Around 1% of purchase price is reasonable. Please do not loose your dream home putting down a check for $500 in a $250,000 purchase price. That is not "credible!" The sellers will not take their house out of the market against skimpy $500!

That money is secure and it is not going away. It will be fully accounted for at closing. If you are serious on your offer there is nothing to fear.

Sometimes, if my buyers initially want to offer a low amount earnest money, I have them to agree to put an additional fraction a few days after their home buying offer is accepted.
Please do not confuse Earnest money with "down payment."

Earnest money is a "token" that you offer the sellers so they feel confident that you are a serious buyer and they will take that property out of the market while you do your due diligence to bring the transaction to close.

Down payment is the effective amount that the lender will require of you in order to extend a home loan to you.

Earnest money can be part of the down payment but not necessarily so. It can even return to you – such is the case of a VA loan.
While you are contemplating strategies for a winning offer please read additional info on my page "Down Payment"

---
Repairs

There may be some items to be repaired that I definitely would ask for it to be done prior to closing.

Repairs are one the source of headaches that I would like for you to handle with extreme diligence <em>before closing.</em>

I cannot over emphasize this point. It is very difficult to enforce someone to do repair after closing.

Make sure that you boost your home buying exhilarating side and "hedge" yourself from headaches – check out repairs before you sign on the dotted line…

Well, I think I have warned you enough, haven't I?

Your home buying offer should have a "contingency" that says: Repairs are to be completed to the buyer's satisfaction before closing date"

---
---
Personal Property X Bill Of Sale

Finally, when you put your home buying offer, there may be some items to be negotiated if they will stay with the property or if the sellers will remove them after the sale is complete.

It is important to establish that in writing –at the very beginning of the processes to make sure there are no misunderstanding or disappointment after the closing.

Remember Home-Buying-Hub.com is all about maximizing the exhilarating side of the home buying while avoiding the stressful part.

Well this is one of those moments that I need you to heed me – please read this entry carefully and make notes of it: Get this things in writing! Do not assume that those items will be there after closing.

This is one very common thing neglected not only first time home buyers but even by seasoned buyers as well. I'd say especially the later ones… they might have been through "smooth closings" and the get think that is the norm …Wrong! Do not leave your guard down – do as I "preach" and you will be glad you did!

Sometimes even real estate agents are caught by surprise for not making it clear when they put together the home buying offer …please, check this out:

Rose bushes and door knobs: I have known cases that, upon arriving in their newly acquired home the buyers were faced with the spectacle of rose bushes had been removed, missing fancy door knobs …Chandeliers seem to be the most common point of misunderstanding.

Again, it is important to stress: You need to ask early – with the home buying offer -- for any appliances, hot tubs, ceiling fans, window treatments, and rose bushes you want to make sure to keep.

One of my buyers wanted an old piano to stay. We asked and the seller agreed.

If there is any of these items they should be transferred to you via a bill of sale.

It is a simple document describing that personal property not necessarily attached to the house that will nonetheless be transferred to the buyer. I would put in there a price of $1.00 each item or even the ball of wax grand total of one buck, should there be a bunch of stuff.

Please make it part of your home buying offer.

Please do not leave anything to chance. Do not assume that the seller will leave it there: Get it in writing!

It will keep you from having headaches upon arriving in your "new home!"


OK! I think you now have an above average knowledge about the home buying offer process.

Wow! …And you thought it was going to be "just a simple offer!"

Let's move to other exciting part of your home buying process!
How about learning more on how to "take the pulse" of your credit? Please see my page Credit Check" for more info
---
---
---
Visitors' Corner:
Share YOUR Tips,
Comments And Questions
Now it is YOUR turn: Please give us your input!

Do you have some great comments on this topic you would like to share? Any question burning on your head? I would love to publish
YOUR Home Buying Offer Story / Tips
Share it here and now! No membership required. No signing in bugger here. Anyone can contribute.
Yes, even professionals in the field – lawyers, social workers, mortgage consultants or even other fellow real estate agents!
Everyone is welcome: Just open your heart!
I'd love to hear from you – simply click and follow instructions below
---
---

---
JC Fagundes, Head Broker
EQUAL SERVICE TO ALL.
Residential. Commercial. Investments.
Ph: 404 801 4141

---
---
HomeBuyers-Hub

›
Process
› Credible Offer