To Search All Georgia Properties Listed
On This Site, Please Click Here:
Sitemap

---
MORTGAGE CALCULATOR
To Calculate Your Mortgage Monthly Payments, Please Click Here:
Mortgage Monthly Payment Calculator
---
"All Real Estate Is Local:"
Here Are
Homes For Sale
In Many Communities
Around Atlanta that I specialize.
I Also Will Be Honored
To Serve As Your Agent -
If You Still Do Not Have One To Represent You.
Immediately below You will find links to daily updated for ALL homes for sale
in the following areas:

---
HOMES
FOR
SALE
---
Featured Property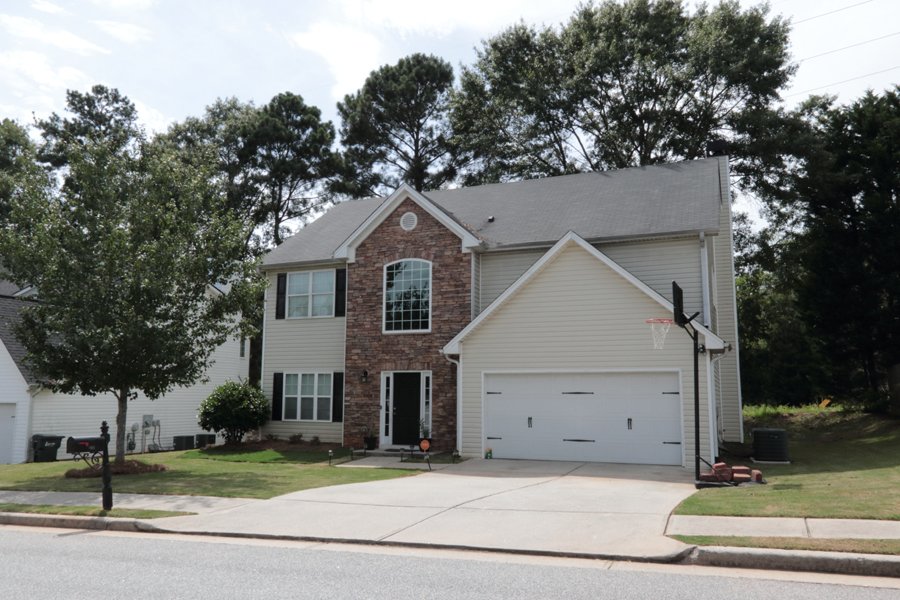 908 Lakeside Court
Loganville GA 30052
SOLD!
In 29 days!!
Need help to SELL YOUR house?
---
Homes Listed
BY COUNTY:
Homes For Sale In 
Cobb Co
Homes_For_Sale_In
DeKalb_Co
Homes_For_Sale_In
Fulton_Co
Homes_For_Sale_In
Gwinnett_Co

---
Homes Listed 
BY CITY
Links To
Single Family Homes
For Sale  
In Alphabetical Order
By City:
Homes For Sale In
Acworth
Homes For Sale In
Austell
Homes For Sale In
Alpharetta
Homes For Sale In
Atlanta
Homes For Sale In
Avondale
Estates
Home For Sale In
Buford
Home For Sale In
Centerville
Homes For Sale In
Chamblee
Home For Sale In
Dacula
Homes For Sale In
Decatur
Homes For Sale In
Doraville
Home For Sale In
Duluth
Homes For Sale In
Dunwoody
Home For Sale In
Grayson
Homes For Sale In
Hapeville
Homes For Sale In
Johns Creek
Homes For Sale In
Kennesaw
Home For Sale In
Lawrenceville
Home For Sale In
Lilburn
Home For Sale In
Loganville
Homes For Sale In
Mableton
Homes For Sale In
Marietta
Homes For Sale In
Milton
Home For Sale In
Norcross
Home For Sale In
Peachtree
Corners
Homes For Sale In
Powder Springs
Homes For Sale In
Roswell
Homes For Sale In
Sandy Springs
Homes For Sale In
Smyrna
Home For Sale In
Snellville
Homes For Sale In
Stone Mountain
Homes For Sale In
Vinings

---
CONDOS &
TownHomes
FOR SALE
---
Condos 
&
TownHomes
Listed By County
Condos For Sale In
Cobb County
Condos For Sale In
DeKalb County
Condos For Sale In
Fulton County
Condos For Sale In
Gwinnett County

---
Condos
&
TownHomes
Listed
BY CITY
Links To Condos, Townhomes and Lofts
For Sale
In Alphabetical Order
By City:
Condos For Sale In
Acworth
Condos For Sale In
Alpharetta
Condos For Sale In
Atlanta
Condos For Sale In
Austell
Condos For Sale In
Avondale Estates
Condos For Sale In
Chamblee
Condos For Sale In
Decatur
Condos For Sale In
Doraville
Condos For Sale In
Dunwoody
Condos For Sale In
Hapeville
Condos For Sale In
Johns Creek
Condos For Sale In
Kennesaw 
Condos For Sale In
Lawrenceville
Condos For Sale In
Lilburn
Condos For Sale In
Loganville
Condos For Sale In
Norcross
Condos For Sale In
Mableton
Condos For Sale In
Milton
Condos For Sale In
Marietta
Condos For Sale In
Peachtree Corners
Condos For Sale In
Powder Springs
Condos For Sale In
Roswell
Condos For Sale In
Sandy Springs
Condos For Sale In
Snellville
Condos For Sale In
Smyrna
Condos For Sale In
Stone Mountain
Condos For Sale In
Vinings

---
Commercial
Properties
FOR
SALE
---
Links To Commercial Properties For Sale Or Rent: 
COBB COUNTY HUB
Commercial
Properties
For Sale/Rent In
Cobb County

DeKALB COUNTY HUB
Commercial
Properties
For Sale/Rent In
DeKalb County

FULTON COUNTY HUB
Commercial
Properties
For Sale/Rent In
Fulton County

GWINNETT COUNTY HUB
Commercial
Properties
For Sale/Rent In
Gwinnett
County


---
Related Pages With
Great Useful Info
to Newcomers and old-timers in these areas - where I work:

COBB HUB
Cobb County Homes For Sale
---
DEKALB HUB
DeKalb County Homes For Sale
---
FULTON HUB
Fulton County HomesFor Sale

---
GWINNETT HUB
Gwinnett County Homes For Sale
---
To Calculate Your Mortgage Monthly Payments, Please Click Here:
Mortgage Monthly Payment Calculator
---
To Search All Georgia Properties Listed
On This Site, Please Click Here:
Sitemap

---
---