Home Grants Examples:
How to get up to $100,000 free money
Home grants examples – Out of the many successful examples I have

---
---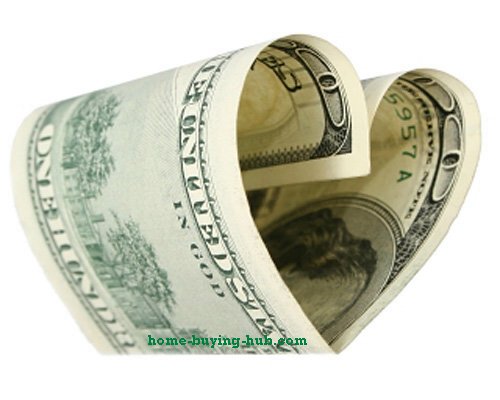 witnessed throughout the years, here are two case studies of people who I worked with. 

The first one attained close to $100,000 in grant funds towards the purchase of their homes. 

The second, even she did not got that high, still got $55,100… not so shabby, hum?
It is free money! It works! You also can do it too. Here is how!
I have studied about home buying grants and I can guarantee you that they are available in all fifty states – from Alabama to Wyoming - as well as PR and all the US territories.

It is money that sometimes originated at federal level and it is distributed by state, county and city agencies.

Add to the mix that states and municipalities can also create their own funds.

I keep telling to my buyers it is a matter of them looking on their own circumstances and see which grants they will qualify.

It is money available to help people to put their foot in the door of the homeownership dream – step to plate and claim your slice of the pie!

Here are two eloquent case studies that I think will clear any doubts – if you still have any – that home buying grants can bust your power to acquire your new place.
---
---
Home grants example - BUYER #1

I worked with a lady who had secured these grants / Values:
ODPAP = $20,900
Vine = $15,00
Capitol= $20,000
AAHOP = $10,000
MAP = $30,000
Grand total = $95,900

Well, all right, it did not get "exactly" to $100,000 but you will not say that I lied to you either: It was close enough, wasn't it?

Wow! What a job!

We located and consequently put under contract for her a fabulous brand new town home comprised of three stories, 03 bedrooms, 3,5 baths and 02 car garage. It was a new construction and we contacted the builder early enough so my client was able to input her taste and specification on the finishes.

Purchase price was $198,500 – this diligent buyer had done a superb homework and she secured an array of home buying grants adding up to almost 50% of the home price…

With those secured – when you qualify, the agency that you area working with set aside that amount for you until the closing day -
She brought her "financed portion" in line with her income to be approved by an FHA loan.

Unfortunately, after all her hard work, we could not close – NOT because of problems with any of the grants, mind you.

She was a co-signer on a loan for her son. He was behind on his payments, which was a good amount of dough. He would not be able to pay and she could not clear that amount either…

I plead with her not to loose that wonderful opportunity. But in the end she just could not do it. : - (

What a pity! Not to be able to close after all that brilliant work in attaining the grants.

I pleaded with her to find a way to satisfy her son's lender but it was for no avail…

My heart was broken!

But was a textbook example of a person's diligence can accomplish.

To check the meaning of the acronyms mentioned here on these home grants examples please check my page "Georgia Grants" – please click here

---
Home grants Examples - BUYER #2

I worked with yet another buyer who also had more than one grant she was eligible for – this time, yes, success! We closed it!

After searching all summer long and looking most of condominium building around downtown of beloved city of Atlanta, we found a fabulous brand new loft facing west which was one the preferences of my client.

It is located in a very secure building with under the building garage – which was one very important item in the young lady's wish list.

The purchase price was $155,000.

We were able to secure these two grants for her:
MAP = $30,000
ADA East TAD (*) $25,100
Grand total = $55,100

Good job too, hum?

If you like the results mentioned in these home grants examples, please read my page "Home Grants" – it takes a little of work but you can get it too… but the rewards can be huge!

---
---
State-By-State List of Homeownership Program Agencies:
Every state or territory has an agency with some form of home buying assistance. I have compiled the most current list - at the time of this publication.
To check what may be available in your state, please click here - "Agencies By State"
---
Wrapping Up Words
At this point I guess it would fair for you to ask why we did not tap the other programs buyer #1 got?

Well, we did!

Remember what I have been saying all along: Not all grants are available to everybody… or to all areas… or all the time!

It is extremely important that you get going early and contact as many of the programs as possible: Home grants examples - buyer #1 was making the calls even prior to finding the place she put contract on. : - )

Home grants examples - buyer #2 by contrast only started the process after a contract had been signed. …Her condo was an area that had less programs available and, finally, some of the funds had run out for that year. : -(

I am quite sure that these two home grants examples will be an eye-popping moment to you.

These "free moneys" are all around you – do start calling today!

There is more info you might be interested to take a reading on these pages:

"TAD Grants"
"Uncle Sam'" also may have some money for you – please click to check my page "Federal Grants"
---
---
This is but one of the home grants knowledge filled pages I have posted on my site! Please follow the links below to learn more about my other valuable additional home grants information:
---
Visitors' Corner:
Share YOUR Tips,
Comments And Questions
Now it is YOUR turn: Please give us your input!

Do you have some great comments on this topic you would like to share? Any question burning on your head? I would love to publish

YOUR Home Grant Examples Story / Tips
Share it here and now! No membership required. No signing in bugger here. Anyone can contribute.
Yes, even professionals in the field – lawyers, social workers, mortgage consultants or even other fellow real estate agents!
Everyone is welcome: Just open your heart!
I'd love to hear from you – simply click and follow instructions below
---
---

---
JC Fagundes, Head Broker
EQUAL SERVICE TO ALL.
Residential. Commercial. Investments.
Ph: 404 801 4141

---
---
HomeBuyers-Hub

›
Home Grants
› Home Grants Examples