Need Help Finding What You Are Looking For?
Please Try SearchBox Below For Additional Info Within This Site:
HAFA short sale:
Most Major lenders are on board

HAFA short sale: This is a situation that only affects you - the buyer - in

---
---
the sense that HAFA brings a bit more certainty and you should expect answer in a shorter period than the traditional short sale
Why does it matter?

HAFA SS has a bit more predictable outcome so your wait may be a tad shorter.

The lender has already been informed and they are participating on a federally sponsored program and, although far from perfect, HAFA gives the system some sense of organization.

On a traditional short sale – lenders are not "officially" notified of the home owner's intentions …and if they are notified, there are no mechanisms – or even there is no obligation on the part of the lender to take action. At least not until lenders are presented with a short sale offer.

I have been involved in a few of those. In one case, I was representing the seller: It took us to the second offer to bring it to closing. The first potential buyer did not have the patience to go to the long haul a short sale demands …even that it was a HAFA short sale.

So, please, if you are a buyer of short sale prepare yourself for a long wait or look for other opportunities else where.

Unfortunately, I am reasonably certain that you soon will agree with me the "America is in short sale."

---
How HAFA Short Sale Came To Being

One of the instruments the government has tried to improve the housing market slump we have plagued with -since the real estate bubble burst circa 2008 - is the HAMP (Home Affordable Modification Program).

HAMP is intended, as the name implies, to modify existing loans lowering the interest and other mechanisms in order to lower the monthly mortgage payments.

Well, it largely did not work - either because it did not make the payments significantly lower to make a difference on the borrower's cash outlay or because the borrowers/home owners continued to have their income further eroded and could not keep up even with the already somewhat lowered payments.

HAMP had other provisions that did not make for a successful program – one of them is that borrower/home owner has to be current on their mortgage payments.

Then, along, HAFA (Home Affordable Foreclosure Alternative) was created.

---
What HAFA Short Sale Program Leaves Out

HAFA improves the short sale process in a number of important ways. But it also comes with some trade-offs and some shortcomings as well.

Here is some what the program leaves out:

It will not cover loans originated after January 2009
It will cover only loans still carrying a balance smaller than $729,750
The property must be owner occupied

To qualify for the program, home owner's the total mortgage loan payments must exceed 31% of the seller's monthly gross income
More interestingly – Freddie Mac and Fannie Mae - the two government backed giants - do NOT participate in the program: And their loans involve a big chunk of the people who could benefit the most.
---
Highlights of HAFA Short Sale program with some of my "field" observations

• HAFA establishes and requires that the borrowers/home owners continue making mortgage payments up to 31% of their income. Which can be a burden to families already stressed financially. Failure to pay the mortgage is almost certain to disqualify the home owner from his participation in the HAFA short sale program.
• Sellers can receive "cash incentives" at closing for up to $3,000.

This amount is included in the HUD-1 (the official closing settlement doc) and it is a legal transaction under HAFA program and it is allowed to the lender participating in the program.

• Lenders are given a government incentive of up to $6,000 to pay the 2nd lien holders. Although seldom enough to satisfy the 2nd mortgage holder, this is a little better: twice as much what customary has been allotted in a "traditional short sale" [see below]

• Property must be listed with a real estate professional

• HAFA does establish some benchmarks and short time-lines on participating lenders [Although, if I were you, I would not hold my breath that lenders will follow it to the letter.]

---
Lenders Must Waive Their Right To A "Deficiency Judgment"

First-Mortgage holder will have to waive their right to pursue a "deficiency judgment" [that would allow them to recover the sale short-fall amount] and they also will have to negotiate with any junior linen holders to waive their deficiency as well.

I am not aware of what other states have done to mitigate this situation, however in Georgia we have been using a "Short Sale Contingency" that sellers and buyers sign before submitting the offer to lender.

By this contingency the lender has to agree to release the seller of any short-fall and the lender agrees not pursue any deficiencies against the home owner/seller. If lender does not agree the contract is null and void.

Now, if a lender does not agree to release the borrower/home owner/seller of the deficiency it is very unlikely that the lender will release the borrower from a deficiency if it comes to a foreclosure either…

In this unlikely scenario – but possible – I think that only bankruptcy will give some protection for the home owner/borrower.

---
Lenders' Participation is one of the keystone of the HAFA short sale program

• Upon request, lenders must start the process at the time or even before the property is listed with a real estate professional. Again, it is very difficult to get guidance from lenders and "expedience" is not something that they are known for.
• Lenders are supposed to approve the short sale -- this should include the net amount they would accept for the sale – in a time frame of 10 days upon receiving the accepted offer.
Remember, the owners first have to accept the offer from a buyer than the listing agent submits it to the lender's final acceptance – or denial.

The reality is that lenders always will ask for another document …then another …then another…

I more than agree that they must protect the lender's interests [and their own jobs] however they could already have developed a system and a list of documents they would need so we, the professionals, could anticipate and present it before hand so to expedite the process.

Most of the movers and shakers of the mortgage industry signed up to work under HAFA short sale program: Bank of America, Chase, Citi bank, Wells Fargo among others have signed in for the program.

However, as I pointed above Fannie Mae and Freddie Mac are not in the program. And – because it is not a mandate – many small lenders have opted to stay out
Besides this page on HAFA short sale I think that you would be interested to see it how it compares with the traditional short sale – please click here
---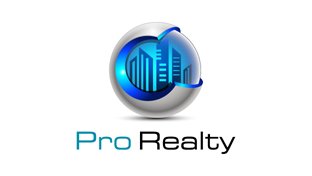 ---
JC Fagundes, Associate Broker
EQUAL SERVICE TO ALL.
Residential. Commercial. Investments.

---
---
HomeBuyers-Hub

›
Short Sale
› HAFA Short Sale