Need Help Finding What You Are Looking For?
Please Try SearchBox Below For Additional Info Within This Site:
Home Short Sale Sunset
Is Scheduled For December 31, 2012
Home Short Sale Sunset Is Scheduled For December 31, 2012. Unless

---
---
the congress reauthorizes an extension for it a while longer. Haven knows we still need it - I work in the field and I keep reading the news and data: There is no denial that we continue to battle sluggish sales, declining home value and scores of people still being "job challenged."

I have a strong hunch that congress will find common ground and many reasons to extend this deadline – however be aware that short sales take a while to get approval – so it pays to plan ahead.

The short sale process is already a roller-coaster, you do not want to add more emotions to it.

I have been reluctant to post this page because the very existence of home short sale as a viable form of home buying transaction is given by the Mortgage Debt Relief Act that is scheduled to sunset on December 31, 2012.

This law brings many provisions to entice players to the table, some of which include:

- The lenders will not seek additional compensation from the borrower/seller

- The seller will not have to pay income tax on the difference between the amount s/he to the bank and the [lower] amount the home is being sold for

These two provisions pretty much is what makes the home short sale a viable instrument of conveyance

…But, as it stands, without an action from our lawmakers, home short sale sunset has its date coming upon us.

---
I let a higher authority to inform you directly of when the home short sale sunset will take place

I could elaborate more, however I think that the IRS is an authority much higher than me in the subject – so I will defer to them. Please read these direct quotes from their website:

"The Mortgage Debt Relief Act of 2007 generally allows taxpayers to exclude income from the discharge of debt on their principal residence. Debt reduced through mortgage restructuring, as well as mortgage debt forgiven in connection with a foreclosure, qualifies for the relief.

This provision applies to debt forgiven in calendar years 2007 through 2012. Up to $2 million of forgiven debt is eligible for this exclusion ($1 million if married filing separately). The exclusion does not apply if the discharge is due to services performed for the lender or any other reason not directly related to a decline in the home's value or the taxpayer's financial condition.

What is the Mortgage Forgiveness Debt Relief Act of 2007?
The Mortgage Forgiveness Debt Relief Act of 2007 was enacted on December 20, 2007 (…). Generally, the Act allows exclusion of income realized as a result of modification of the terms of the mortgage, or foreclosure on your principal residence.

What does exclusion of income mean?
Normally, debt that is forgiven or cancelled by a lender must be included as income on your tax return and is taxable. But the Mortgage Forgiveness Debt Relief Act allows you to exclude certain cancelled debt on your principal residence from income. Debt reduced through mortgage restructuring, as well as mortgage debt forgiven in connection with a foreclosure, qualifies for the relief.
I want emphasize once more: The buyer side has no additional tax liability because of the kind of transaction you are buying into.

Let me try again -- The fact that you are buying a short sale home has no different tax implication than buying any other type of home.

I do not know how to put it more clearly.

And yes, you should receive a clear title.

---
Will Home Short Sale Sunset be extended?

I can image a scenario that, given that short sales take a long while to close, the sunset date will come and 100s of thousands of people will have their transaction unfinished – but the sellers will not longer be able or willing to move forth because their tax situation will change.

In practical side what you, the home buyer, could do is to be proactive, act early and/or keep in the loop – do not be caught in the middle of a "tax change" and lose the opportunity to buy another nice place to call home someplace else.

Ways before the home short sale sunset – if have not done so, please read my page on "Short Sale Homes" you will have a good idea that it takes a considerable amount of time to close.

Congress could extend this specific tax exemption, but given the adverse climate we are seeing in the government right now and being it an election year, I have serious reservation that it will.

And that is really sad because I thing the market does need help at least a couple more years.

Buyer need not to worry about home short sale tax: Sellers do. However due to the current housing market crises sellers are also getting a tax reprieve. The only thing is that it is a looming expiration date. Please click here to read more on my Short Sale Tax page
Return from "Short Sale Sunset" page to Home Buying Hub Home page


---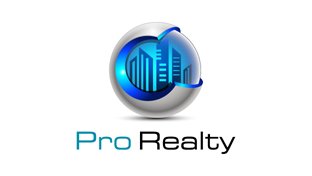 ---
JC Fagundes, Associate Broker
EQUAL SERVICE TO ALL.
Residential. Commercial. Investments.

---
---
HomeBuyers-Hub

›
Short Sale
› Short Sale Sunset